Gospel Community Church is in Troy, Ohio, and is led by Pastor Jason Bradshaw. The church originally launched in January of 2017 when they began meeting in a rented building. Over the next two years, the church was led to consider moving into a permanent church home. Over the course of 2019, the church acquired a unique space for themselves when they purchased and remodeled a car dealership as their new location.
A church is obviously much more than a building, but the four walls themselves can have a significant influence on the ministry of the church body. This is one of the key changes that Gospel Community Church has seen as the church members have looked back on the time since they moved into their new home.
For Gospel Community Church, their location was as important as the building itself. One of their pillars is the role of neighbor. The church cannot just be another building next to the local school; they must be ministers to the students. For the individuals who live nearby, the church is a safe space where there is always an open door. When Gospel Community was renting, they had to assure the local community that they were there to stay. Now that they have a permanent home, they are better seen as a real neighbor. The church is actively seeking to honor the title of neighbor through ministering to the community, whether it be via VBS, partnership with the local young life, outreach events with first responders, or hot lunches for children in need during the summer.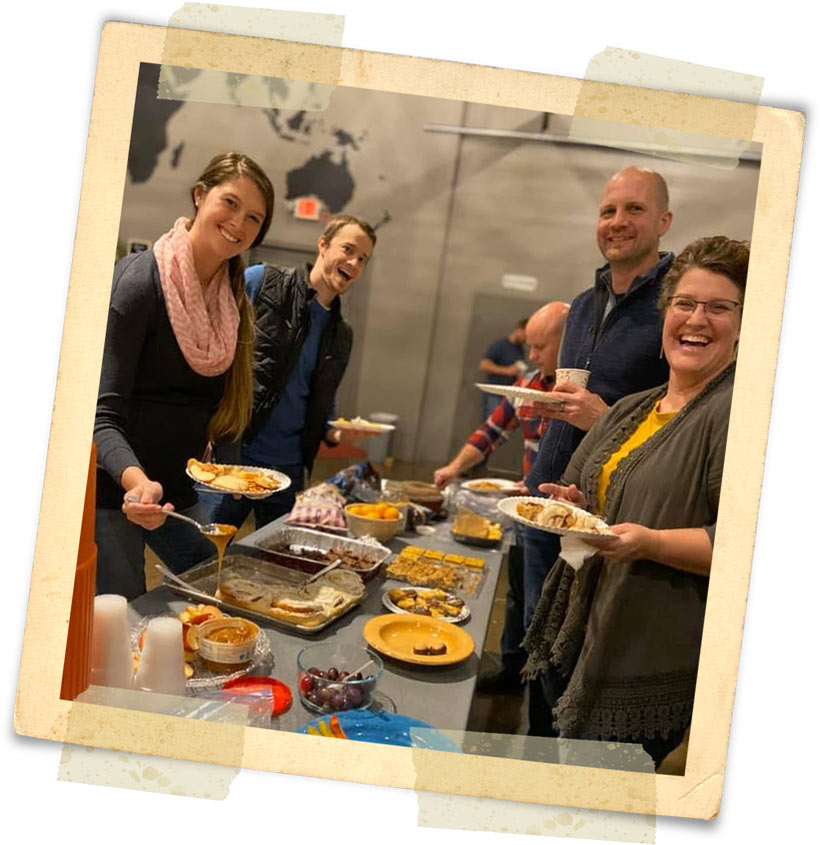 For the church body, the new building allowed them to host VBS on-site, rather than using individual members' homes. It has also allowed them to literally "take off their coats and stay awhile" at their monthly Sunday lunches since the rented building had no HVAC in the basement where their monthly lunches were previously held. For the church leadership, they want the church family to live with a missions mindset after being encouraged by the example set by Gospel Community's ministries. The church is passionate about reaching its friends, neighbors, and relatives with infectious love!
In reference to the role of the building in the church's ministry, Pastor Jason shared that the building doesn't save people, but it has shaped the church and been a tool to recognize God's goodness.
Grace Financial is grateful to have had the opportunity to be a partner with Gospel Community Church and is eager to see where God leads them next!  If you would like to learn more about Gospel Community and how you can pray for them alongside their ministry, you can learn more at their website, www.gcctroy.com, or you can check out their Facebook, facebook.com/gospelcommunitytroy.